"Free Delivery" for orders over $55 (gst incl.) in our service area! That's right, we will deliver free for orders over $55 (gst incl.) to West Heidelberg, Preston, Thomastown, Campbellfield, Tullamarine, Reservoir, Brunswick, Collingwood and all northern suburbs.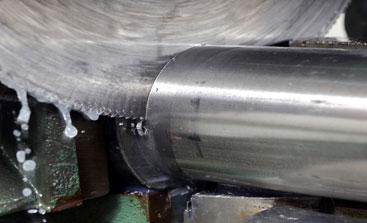 Our "FREE DELIVERY" makes our competitive pricing even more competitive! And it's fast! Our trucks load up twice a day – so as long as your morning order doesn't require our cutting service it can often reach you in the afternoon – and it's FREE if your orders is over $55 (gst incl.)
Orders that require our "Cutting Service" or "Buy-Ins" can usually be delivered in 2-3 days!
And again - DELIVERY is FREE if your orders is over $55 (gst incl.)
We stock a wide range of steel products including:
MERCHANT BAR -
Flat, round, Square & Angle in Black and Duragal
STRUCTURAL STEEL -
Channel, Universal Beams and Columns
SHEET STEEL -
CRC, HRC, Galvabond, Zincanneal, Zincseal, Plate and Floorplate
TUBULAR STEEL -
Hollow Section – SHS & RHS, Pipe, ERW & Seamless Tube
BRIGHT STEEL -
Flat, Round, Square & Hex in CS1020, S1214 & K1045
MESH -
Welded Mesh – Black & Galvanised, Reinforcing & Walkway
HOLLOW BARSTAINLESS STEEL
- We keep a limited range of product, size and grades
MISCELLANEOUS
- Pallet Feet, Handrail, Tee Section, Gal Purlins
We'll save you time by sourcing your difficult to find materials.
Steel Cut to Size
- Our competitively priced "Cut to Size" service will save you time & money.
Our opening hours:Monday – Friday: 8:00am – 4.30pm
Saturday: 9:00am – 12:00pm